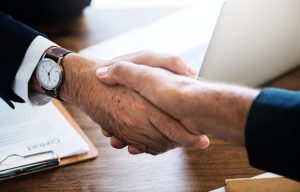 ODELUS-Construkt Kft. has been established in 2015. Our company is a real estate development and investment-consulting company focused on commercial and residential sectors.  We are located in Györ, one of the most important industrial cities in Hungary.  We understand ourselves as a hub between East and West to jointly realize opportunities in Hungary and surrounding countries. Through our wide international network of experts we offer our services not only in Hungary but in other EU countries as well. We also offer our expertise in real estate rentals and in construction management.
We are a team of dedicated and experienced professionals with a proven track record in large-scale, complex property development, consulting, renting and construction management. In a short period of time ODELUS-Construkt Kft. has assembled an own portfolio of landmark development projects and also owns and operates various properties in Hungary and outside.
We are ready to find an appropriate property investment for you, which most suitable for your purpose and investment horizon. ODELUS-Construkt Kft. is also open for joint-investment projects, co-operation and co-investing structures with own capital. Through our cooperation partners we can present you opportunities that offer the potential for "above-average growth".